I frequently get emails from male readers who say, "I don't like women authors, but I do like you."  Appreciative yet perplexed, I started asking readers why they thought they didn't like women authors.  Usually they said it was because the books weren't hard-boiled enough.  Or they said there was too much romance and not enough action.  They believed that women writers were writing for women and not men.
Well, I'm here to say that women are getting a bad rap, and it's time for readers (both male and female) to stop qualifying their support of female authors.  Some of the most inventive, brilliant, and, yes, bad-ass crime fiction being written today comes from women.  I'm proud to say that I've enlisted just a handful of those talented women in a fund-raising effort to support youth literacy.  Thanks to bestselling (and super cool) authors Lisa Gardner, Tess Gerritsen, Laura Lippman, Karin Slaughter, and Lisa Unger, "Real Men Read Women" gear is now available online.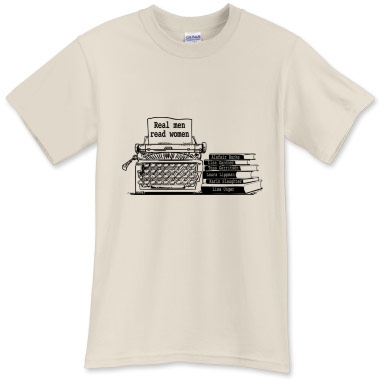 We've also got some "I Like Boys Who Read Books by Girls" gear.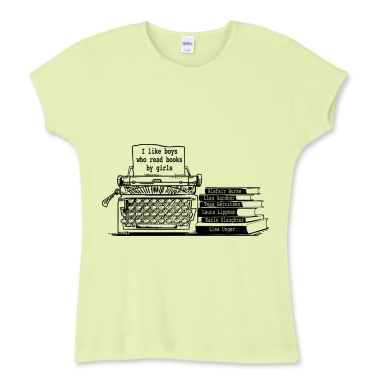 All profits will go toward the promotion of youth literacy.
Order your stuff here, and thanks in advance for your help spreading the word!