My dog, The Duffer, has had some extra time on his paws this month after throwing his back out. Under strict doctor's orders to rest his poor herniated disc, he has been watching TV, reading, and surfing the net a little too much.   After suffering through the insufferable Academy Awards ceremony, he decided to start his own brand of award called, naturally, The Duffer®.
Drumroll, please: Presenting…the inaugural recipients of The Duffer!
American Idol Judge Who Most Resembles a French Bulldog.
The Duffer goes to… Steve Tyler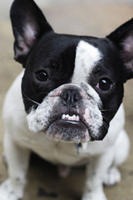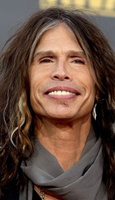 Best incorporation of crazy quotes from Charlie Sheen.
The Duffer goes to… sigh, eyeroll…. cats!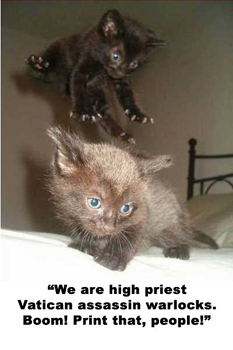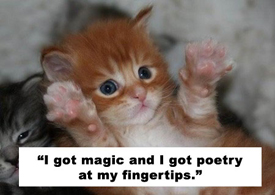 View the full collection of Cats Who Quote Charlie Sheen here.
Best memoir written by my cousin:
The Duffer goes to…
Townie by Andre Dubus III
(An explanation from Alafair: Author Andre Dubus III is the son of author Andre Dubus, who is the first cousin of author James Lee Burke, who is my father. Duffer believes that makes him the canine version of Andre Dubus III's second-cousin once removed. Regardless, the author's a hell of a talent, and Townie is being praised as one of the best books of the year.)
Cutest French bulldog on the internet who isn't me:
The Duffer goes to… this poor little guy
watch?v=A1_dUVEc-QY&feature=player_embedded
Best Way to Support Libraries This Month:
The Duffer goes to … Save the Libraries, which has a silent auction featuring all kinds of neat book stuff, including a character name in Alafair's next book.  Bid here.
Bravest French Bulldog, because I think snow is poison:
The Duffer goes to… Nigel the sledding french bulldog.
watch?v=YxEEf_b7pEM&feature=player_embedded
Sweetest job for a dog:
The Duffer goes to… dogs who help children learn how to read.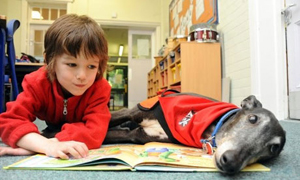 And the final inaugural Duffer Award is for Coolest Summer Book Jacket:
(Note from Alafair: Obviously the Duffer is biased).
The Duffer goes to…. It's a tie!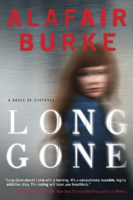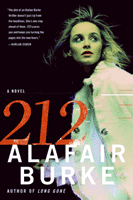 212 will be released in trade paperback on June 4.  Alafair's new novel and her first standalone, LONG GONE, will be out June 21.  LONG GONE has already earned some amazing advanced praise from some of Alafair's favorite writers:
"Long Gone is a tremendous novel, and Alafair Burke is one of the finest young crime writers working today."
— Dennis Lehane, New York Times bestselling author of Moonlight Mile
"Alafair Burke's first standalone is a must read! You'll lose yourself in this riveting story of Alice Humphrey, a woman whose nightmare begins when she goes to work at her new gallery job, only to find everything gone—and a murdered man on the floor. You can't guess the plot twists that follow, as Alice's whole word turns upside down and she has to question everyone and everything she thought was real. And the ending is a shocker you'll never see coming."
— Lisa Scottoline, New York Times bestselling author of Think Twice
"Long Gone is a red-hot firecracker of a thriller with all the right stuff-perfect pacing, plotting, and suspense. If you already love Alafair Burke's novels, buckle up for her best book ever. If you haven't read her yet, the time is now."
— Lisa Unger, New York Times bestselling author of Darkness My Old Friend
"Alafair Burke understands the criminal mind. Long Gone is both an education and an entertainment of the first order. This is a very clever and very smart novel by a very clever and smart writer. The dialogue crackles, the plot is intriguing, and the pacing is perfect."
— Nelson DeMille, New York Times bestselling author of The Lion
"Long Gone is the type of book that should come with a warning. It's a compulsively readable, highly addictive story. The ending will leave you breathless."
— Karin Slaughter, New York Times bestselling author of Fallen
"After six novels in the Ellie Hatcher and Samantha Kincaid series, Burke offers an intriguing stand-alone; she's popular . ..  and especially well liked by LJ reviewers."
―Library Journal Pre-Pub Alert
"Burke's first stand-alone novel is a dark and twisting psychological thriller with the intensity and depth of Harlan Coben's Tell No One and Laura Lippman's What the Dead Know."
―Publishers Weekly, Spring Books Listing
More details — and more Duffer awards — to come throughout the year.  Hopefully Duffer will be back on his feet soon, so I promise not to let him highjack the blog forever.  Feel free to post future Duffer Award nominations in the comments!