As announced last week, I spent last Saturday in New York City's Washington Square Park as the Guest Gelato Scooper for Otto Pizzeria (Mario Batali)'s GelOTTO cart.  Here's the photographic evidence!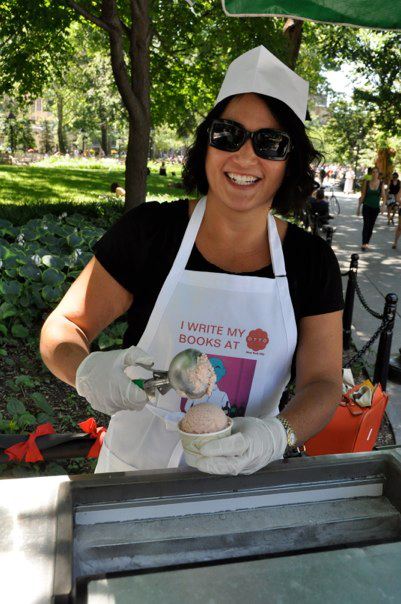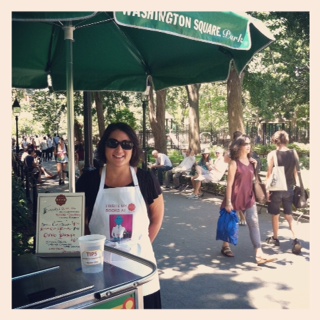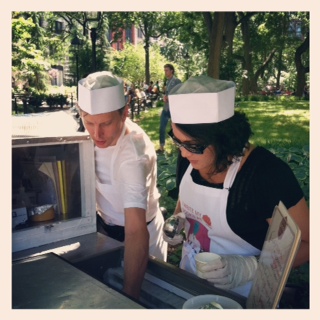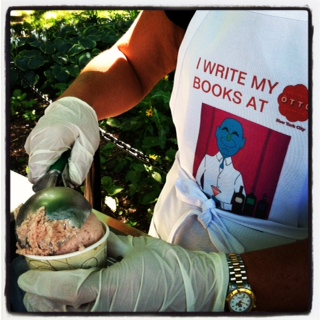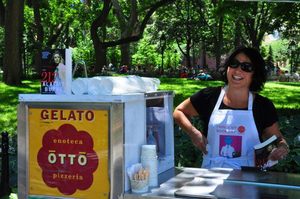 A sunny day in the park, making people happy with gelato, was a nice send off before book tour, but there probably was a reason I got fired from my one and only food service job back in Wichita.  (Take a closer look at that oozy scoop of strawberry planning its escape from the cup onto unsuspecting fingers.)  And although I will brag on my custom-made apron, I doubt I can make a living as an apron designer, so hopefully this book gig thing will keep working out.
You can help me stay in my profession of choice by ordering your copy of NEVER TELL, which hits stores — OMG!, tomorrow!  That means TODAY is the final day to place a pre-order and qualify for the Basket Full of Burke raffle.  Three lucky readers will win signed copies of all eight of my books!