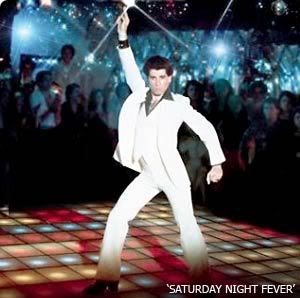 Over at Facebook, a high school friend (the same one who has posted shockingly embarrassing pictures of me as a young choir geek with adventurous haircuts) "tagged" me with a note asking me to generate a list of 16 random facts about myself.  I figured I'd post them here as well:
1.  I was born in Ft. Lauderdale, Florida, was raised primarily in Wichita, Kansas, still miss Portland, Oregon like crazy, but will probably stay in New York forever.
2.  I went to law school to be an entertainment lawyer.
3.  I've sat in the same room with a serial killer.
4.  I met my husband online.
5.  I've talked on the phone with Bill Clinton.
6.  When I was little my sister Pamala and I transformed the closet beneath the stairs into The Buddy Club.
7.  I once had a fat orange tabby called Roscoe P. Cattrane
8.  I'm addicted to exercise trends.  Have gone from aerobics, step, rowing, kickboxing, pilates, yoga (ashtanga, vinyasa, bikram, all of it), kettlebells.  Always end up running again.
9.  I am physically incapable of turning off the TV if Working Girl, Trading Places, or Saturday Night Fever is on.  I watch repeats of Gilmore Girls, Buffy, and Arrested Development over and over and over again.
10.  Golf is the only thing I've ever stuck with despite having no natural abilities for it.  (I tend to be a quitter and have a long list of unmastered musical instruments to prove it)
11.  I like olive oil gelato.
12.  I listen to 80's music…a lot.
13.  I wish none of my NY based friends had ever moved.
14.  I have two sisters, a brother, and parents I wish I could see more often.
15.  I wish my dog could talk, at least to me, and realize this probably means I'm a little crazy.
16.  I'm handy.